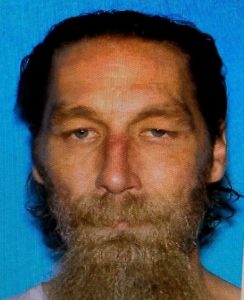 Madison, IN—
UPDATE—Early Tuesday morning, Madison Police Department Officers and Jefferson County Sheriff's Deputies conducted a search warrant at a residence located on Wolf Run Road in Jefferson County, Indiana. Brandon Stephens, 42, was arrested without incident on the charges of attempted murder and criminal recklessness with a deadly weapon. Two others were arrested for aiding or harboring a fugitive.
The arrest of Brandon Stephens stems from a shooting that occurred at the Central Tavern in downtown Madison on October 10.
Original Story—Early Thursday morning, the Madison Police Department were dispatched to Central Tavern on Mulberry Street, in reference to a gunshot. Upon arrival, officers allege Brandon Stephens, age 42, had pointed a firearm at a female and fired it, barely missing the victim. The incident is currently investigation by Madison Police Department Detectives.
Brandon Stephens should be considered armed and dangerous and should not be approached. If you were a witness to or have any information regarding the incident, please contact Madison Police Department Detectives Ricky Harris or Kyle Cutshaw at 812.534.4407. If you see Brandon Stephens out and about, please call 911.