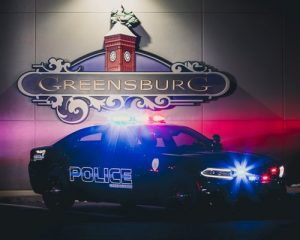 Greensburg, IN—The Greensburg Police Department has arrested Adam Naderman, 37, of Greensburg, in regards to a murder investigation from this past Thursday. Current the Police are not releasing any details as it is an ongoing investigation.
Chief Brendan Bridges with the Greensburg Police Department stated in a press release that the public was never in any immediate danger and Naderman was taken into custody shortly after officers arrived on the scene.
On Thursday, October 17, Greensburg Police Officers were dispatched to the 1600 Blk of N Tyrel W in reference to a medical call. When officers arrived a male was found deceased.
We will keep you updated as further information becomes available.