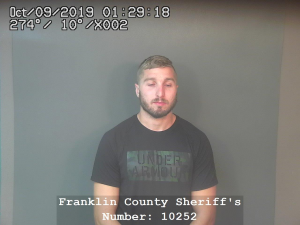 Laurel, IN—Late Tuesday evening, deputies with the Franklin County Sheriff's Department were called to a home on Pearl Street on a report of a domestic disturbance. Upon arrival, deputies discovered that the home was that of Stetson L. Jones, 29, a Reserve Officer with the Laurel Police Department.
Through the investigation, deputies allege that Jones battered and strangled his wife. Sheriff's deputies took Jones into custody without incident. Jones was charged with allegations of Domestic Battery and Strangulation.
The victim received minor injuries that did not require medical attention.