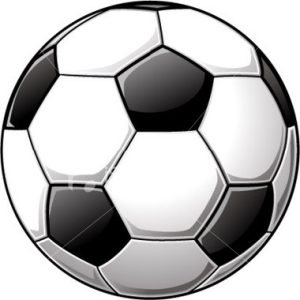 The Batesville Lady Bulldogs improved to 6-4 on the season with a 7-0 win over the visiting Connersville Lady Spartans on Saturday morning.
Batesville netted the first score of the day just 7 minutes into the contest as Carlie Werner scored her 11th goal of the season on an assist by Lauren Gutzwiller. Werner found the back of the net one more time in the first half. Abbey Prickel was able to dribble past a couple of defenders on the right-wing and found Werner open inside the box for the score. Coach Laker commented on the half, "our defense didn't allow a shot in the half and did a great job of keeping possession. This was a great game for our defense as they had time and space to work on their distribution out of the back."
In the second half, Batesville added 5 more goals. Werner finished off her hat trick within the 1st minute of the half. After a series of 1-touch passing through the middle of the Connersville defense, Olivia Knueven finished off the series as she laid a pass off to Werner who rifled a shot into the side net from 22 yards out. Prickel added two more for the Lady Bulldogs as Liz Heidlage was credited with the assist on each goal. Gutzwiller scored the 6th goal of the game off a corner kick from Heidlage. Bella Britch finished off the scoring with 4 minutes to go in the game off an assist by Laney Flynn.
In the JV match, it was Batesville winning 3 – 0. Maggie Weberding netted the first goal on a great shot from 20 yards out that went up and over the Connersville goalkeeper. Bella Britch added two more goals for the Lady Bulldogs as she used her speed to break away from the Lady Spartan defense for the score. The Lady Bulldog defense did not allow a shot as they played solid defense throughout the game and made many penetrating runs forward to help contribute to the offensive attack.
Batesville will be back in action on Monday as they host the Mt. Vernon Lady Marauders. JV Kickoff is at 5:30.
Courtesy of Bulldogs Coach Kyle Laker.