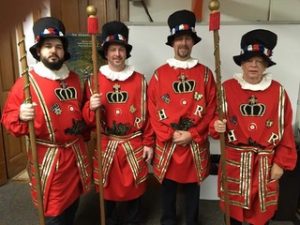 Oldenburg, IN—The 2019 Boar's Head Festival is fast approaching (Dec. 6-7). No Experience needed!
Audition/sign-ups will be held Oct 2nd and 3rd in Holy Family Church from 6-8 PM. There are several speaking parts and many non-speaking parts. Solo auditions (4 actor solos including one child and 5 choir solos) will be Oct 3rd at the same time in Holy Family Church. Choir music and schedule will be available at that time.
All ages welcome! Families strongly encouraged! Limited rehearsal times!
For more information, see our Facebook page: BAAC Boar's Head Festival or call Regina Siefert 812-212-0789