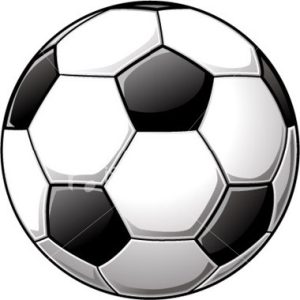 On Saturday morning, the Batesville Lady Bulldogs faced off with the Franklin County Lady Wildcats. Batesville improved to 5-4 on the season and 4-1 in EIAC play with an 8-0 victory.
Batesville scored four times in each half. Olivia Knueven put the Lady Bulldogs on the scoreboard first as she headed in a Liz Heidlage corner kick. Abbey Prickel added the 2nd and 3rd goals both on assists from Heidlage. Carlie Werner scored the final goal of the half-off Heidlage's 4th assist for the half. The Batesville defense did a terrific job containing any attack the Lady Wildcats attempted and did not give up a shot in the half.
In the second half, the scoring began with a Franklin County own goal as Ellie Cassidy and Werner put pressure on the defense. Werner added her 2nd goal of the match on an assist from Prickel. Lauren Gutzwiller got her name in the scoring column off yet another assist from Heidlage. The 8th and final score of the game came in the form of a PK. Just seconds after goalkeeper Lilly Wonnell saved a penalty kick attempt by the Lady Wildcats, Tristan Rowlett earned one from Batesville Rowlett stepped up and put the PK into the side net for the score.
The Lady Bulldog defense earned their 3rd shutout of the season. Batesville has a full week off as they will face Connersville next Saturday at home.

The JV Girls soccer team faced off against the Franklin County Wildcats on Saturday morning. The ladies fought hard for 40 minutes and were able to score two goals against the Wildcats. Laney Flynn scored the first goal with an assist from Tristan Rowlett. Bella Britch scored the second goal with a nice pass from Lilly Grigg. The Bulldogs shut out the Wildcats with solid defense from Hailey Lipps and Makayla Granger. Come support the Bulldogs as they take on Connersville at home next Saturday.
Courtesy of Bulldogs Coach Kyle Laker.