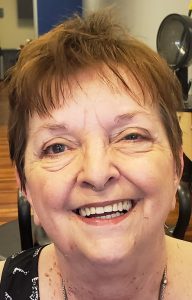 Victoria "Vicky" Elder, 67, of Smyrna, Georgia lost her battle with cancer Tuesday, August 20, 2019 with family by her side.  Vicky was born Thursday, April 24, 1952 in Cincinnati, Ohio, along with twin brother Richard to Robert G. and Alene D. Elder.  Vicky lived in Aurora and attended Aurora schools until her graduation.  As an adult she lived most of her life in Atlanta, Georgia where she met and married her late husband Marc Corcoran.  Vicky lived for a brief time in Lawrenceburg before returning to live in Smyrna.
Vicky is survived by her children: son Patrick, stepson Marc Jr., stepdaughter Kelly; brothers: Dennis (Ann) and Richard Elder; two nephews; four great-nephews and three great- nieces.
A celebration of life will be held 1 PM Saturday, October 12 at the Dillsboro Civic Club, 9824 Central Ave., Dillsboro, IN 47018.  Filter-DeVries-Moore Funeral Home assisting the family.  You may go to www.filterdevriesmoore.com to leave an online condolence message for the family.