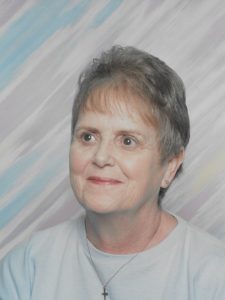 Nadyne Worley, 81, of Rising Sun, Indiana, passed away Wednesday September 11, 2019 in Rising Sun, Indiana.
She was born June 2, 1938 in Wise County, VA, daughter of the late Elmer N. Worley and Mabel (Barnett) Worley.
Nadyne was a 1956 graduate of Aurora High School. She worked as a Timekeeper for Seagram's Distillery, retiring after over 39 years of service.
Nadyne enjoyed shopping and visiting with friends. She loved to spend time with her family and she will be greatly missed.
Nadyne is survived by her sons, Dwayne (Dawn) McCardle of Rising Sun, IN, David (Mary) McCardle of Patriot, IN; Sister, Peggy Worley; several grandchildren and great grandchildren; many nieces and nephews.
She was preceded in death by her parents; brothers, James Wymond Worley, and Lloyd Worley, Sister, Christine Wooley.
Services will be held at the convenience of the family.
Contributions may be made to the Waters of Rising Sun. If unable to attend services, please call the funeral home office at (812) 926-1450 and we will notify the family of your donation with a card.
Visit: www.rullmans.com