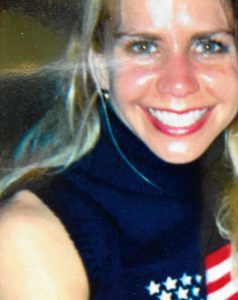 Christy A. Gordon, 50, of Jackson, Kentucky, formerly of Aurora, Indiana, passed away Sunday August 4, 2019 in Jackson, Kentucky.
She was born July 13, 1969, daughter of the late Estol G. Campbell and Alberta (Sellers) Campbell.
Christy worked as an LPN for over 20 years and was also a volunteer EMT for a while. Christy enjoyed taking care of people and always did so with a big smile. She spent time talking with her patients and listening to their stories.
Christy liked to take walks, roller blade, and she loved boating and swimming. Christy really loved to shop, but not just for herself, she was always buying things for everyone else. She loved her many dogs. Christy enjoyed spending time with her nieces and nephews, she loved her family, especially her son, Thomas. She will be greatly missed by her family and friends.
Christy is survived by her son, Thomas Gordon of Dillsboro, IN; brother, Danny (Kimberly) Campbell of Aurora, IN; sister, Tina (John) Sinclair of Aurora, IN.
She was preceded in death by her parents, and a brother, Michael Campbell.
A memorial visitation will be held on Thursday, September 19, 2019 from 4:00-7:00 pm at Rullman Hunger Funeral Home, 219 Mechanic Street, Aurora, IN. 47001
Contributions may be made to defray funeral expenses. If unable to attend services, please call the funeral home office at (812) 926-1450 and we will notify the family of your donation with a card.
Visit: www.rullmans.com