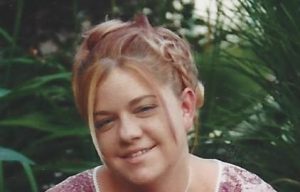 Amanda D. McCamey, age 39 of Harrison, Ohio passed away Tuesday, September 10, 2019 in Harrison, Ohio. Born November 29, 1979 in Cincinnati, Ohio the daughter of George and Carol (Kidd) McCamey.
Amanda graduated from William Henry Harrison High School in 1997 and received her Associate degree from Southwestern College as a medical assistant.
Amanda is survived by her son Hayden McCamey, mother Carol McCamey and siblings Richard "Tony" (Shannon) Enderle, Beth (Frederick) Harris and Michelle (Roy) Wurtzler. Also survived by many nieces and nephews.
Visitation will be held Monday, September 16 from 5:30 P.M. until time of funeral services at 7:30 P.M. with Pastor John Calabrese officiating all at Jackman Hensley Funeral Home 215 Broadway Street Harrison, Ohio 45030.
Memorials may be directed to Lifespring Christian Church 803 E. Broadway Street Harrison, Ohio 45030 c/o the funeral home.