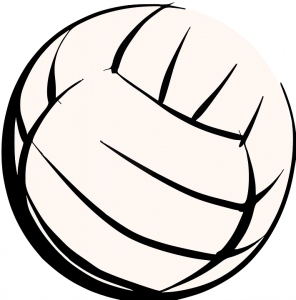 The St. Louis Cardinals 7th Grade Volleyball team came short against the Greendale Tigers 25-6, 25-7. The Cardinals struggled with passing the ball from the strong serves from Greendale until the end of the 2nd set. At that point, they started pushing themselves to move on the court so they could set up the offense a few times. Cora Roth had the only 2 hits of the game. Roth also led the Cardinals with 3 points followed by Lucy Abplanalp and Kalli Obermeyer with 1 point each.
The 8th Grade Lady Cardinal St. Louis Volleyball team started off strong in the first set by taking the lead until the Greendale Tigers went on a 6 point run. The Cardinal just could not turn the match around. The Cardinals recorded their second loss of the season. 25-19, 25-16. Ella Moster and Claire Saner shared the top leader on the scoreboard with 3 points each followed by Kate Weber and Lilly Schebler 2 points, Ingrid Tuveson, Isabelle Wonnell, and Rhea Miller 1 point each. Maggie Beiser and Ava Owens dug several balls so the Cardinals could set up the offense where Catherine Streator and Saner had 7 hits between them. Saner also had 1 block against the Tigers offense.
Courtesy of Cardinals Coach Jennifer Meer.