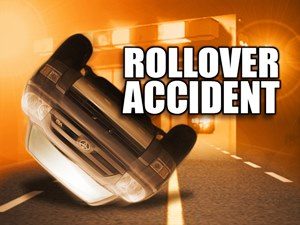 Midway, IN—At 8:07 p.m. on Sunday, September 8th, the Franklin County Sheriff's Department received a report of an overturned tractor and trailer on U.S. 52, just west of West Roberts Road. Deputies responded to investigate.
Upon arrival, deputies found a 2005 Peterbilt semi with a tanker trailer overturned off of the north side of the roadway. The semi driver was identified as Steven P. Leist,41, of Cincinnati, told deputies that he was traveling eastbound on U.S. 52 when he failed to negotiate a curve in the roadway. Leist lost control of the semi, causing it to go off of the north side of the roadway, striking a fence and utility pole. The semi continued off of the roadway where it overturned before coming to rest.
Leist was flown by Stat Flight medical helicopter to University Hospital in Cincinnati, Ohio, for treatment of injuries sustained in the accident.