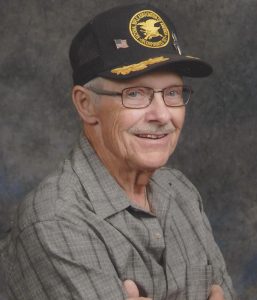 Noah "Spud" Hacker, age 78 of New Haven passed away Sunday, September 8, 2019 at his home. Born November 26, 1940 in Batesville, Indiana the son of Noah and Dorothy May (Patterson) Hacker.
Noah graduated from Harrison High School in 1960, married Janet Radcliffe October 7, 1961 in New Haven, Ohio. Worked for Monsanto as a foreman for over35 years and was a lifetime member of the NRA. Attended Miami Whitewater United Methodist Church and CrossWay Community Church.
Survived by his loving wife Janet Hacker, father of Sherry Hacker and Mary (Bill) Morgan. Papa of Parker, Will and Noah Hacker. Brother of Mert (Lloyd) Gulley.
Preceded in death by his parents Noah and Dorothy Hacker, sisters Rose Neukam, Bernice Jackson, Marcella Grubbs and Grace Dunaway.
Visitation will be Friday, September 13, 2019 from 5:00 P.M. to 8:00 P.M. Funeral services will be Saturday, September 14, 2019 11:00 A.M. with Pastor Mark Larimer officiating all at Jackman Hensley Funeral Home 215 Broadway Street Harrison, Ohio 45030. Burial will follow at New Haven Cemetery Harrison, Ohio.
Memorials may be directed to American Cancer Society 2808 Reading Road Cincinnati, Ohio 45206 and/or DAV -Disabled American Veterans PO Box 14301 Cincinnati, Ohio 45250 c/o Jackman Hensley Funeral Home.