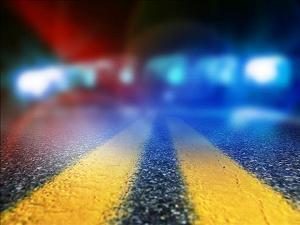 Laurel, IN—On Sunday, September 8th, at 1:49 a.m., Deputies with the Franklin County Sheriff's Department were called to the scene of a motorcycle accident on Stipps Hill Road at its intersection with Davison Road. Upon arrival, Deputies found a 1999 Yamaha YZF motorcycle off of the south side of the roadway and in a ditch.
Through the course of the investigation, Deputies determined that Devin Bryce Bennington, age 24 of Laurel, was operating the motorcycle eastbound on Stipps Hill Road. Bennington lost control of the motorcycle, causing it to lay over onto its side before traveling off of the south side of Stipps Hill Road and into a ditch. Bennington was ejected from the motorcycle.
Bennington was flown from the scene by Stat Flight medical helicopter to St. Vincent Hospital in Indianapolis for treatment of multiple injuries sustained in the accident. Bennington was not wearing a helmet at the time of the accident.