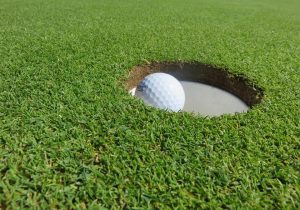 The Batesville Lady Bulldogs won the Ripley County Tourney with a season-best score of 187 at North Branch Golf Course over Jac-Cen-Del and Milan.
Emma Weiler was tournament MVP with a Ripley County Tournament and Batesville High School record of 4 under par 32. All tournament team was Emma Weiler 1st. Tori Harpring 2nd with 49. Chloe Murphy 3rd with 51. Makenzie Definger of Milan 4th with a 51 and Jac-Cen-Del Tracy McKittrick 5th with a 52.
Courtesy of Bulldogs Coach Tom Meyer.