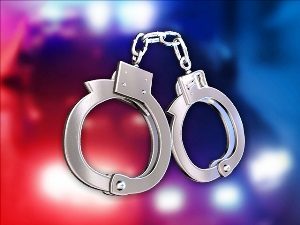 North Vernon, IN—Tuesday, Jennings County Sheriff's Deputies were dispatched to County Road 500N in reference to a burglary that had occurred at that residence. Upon arrival, Deputy began an investigation. It was determined that several items had been stolen from the residence, specifically, a 12g shotgun, 9mm handgun, prescription medication, and numerous other items to include ammunition, as well as a vehicle title and stereo equipment.
Wednesday, Jennings County Sheriff's Deputies were dispatched to Country Squire Lakes in reference a female "living in a tent" that she didn't appear well. Deputies and troopers from the Indiana State Police arrived and located a female in a tent that was secluded in a wooded area. The female was identified a Heather Tabor, 31. While deputies were on scene, several pieces of property were observed on the ground, partially concealed in the tall grass and weeds. To assist with locating other items, a deputy deployed his K9 partner, Vampir, for an article search of the area. K9 Vampir located a black plastic case which contained a 12g shotgun. Also located at the scene was a bag alleged to contain a large amount of ammunition, credit/debit cards, drug paraphernalia as well as prescription medication were located in several areas around the tent. The name on the credit/debit cards and the prescription medication were that of the burglary victim from the day prior. Heather Tabor was taken into custody. It was also learned that an unidentified male had also been staying at the campsite with Tabor.
Officers were advised that a male subject had just run through a neighboring back yard while carrying a handgun. The resident advised this male saw police in the area, took off running, and then "tossed a handgun" down in the resident's yard. Officers located the handgun, which was later determined to be the handgun reported stolen from the Tuesday burglary. A deputy located the male at a residence on Greenwood Place. The male, identified as Floyd Wayne Johnson, 30, of North Vernon, was placed under arrest.
Heather Tabor was arrested for Burglary, Possession of Stolen Property, and Residential Entry. Floyd Wayne Johnson was arrested for Burglary and Possession of a handgun w/o a Permit by a Convicted Felon.