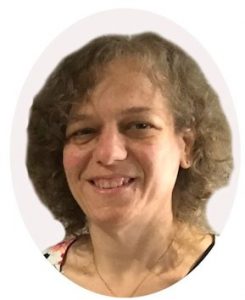 Theresa M. Scheele, age 51 of Oldenburg, died Sunday, September 8, 2019 at The Waters of Batesville.  Born June 12, 1968 in Batesville, she is the daughter of Dolores (Nee: Barnhorst) and Lambert Scheele.  She was a graphic designer for the Hill-Rom Company 20 years and also spent four years in Housekeeping for Jancoa.
Theresa dearly loved her niece and nephews and thought of them as her own children.  She was an effective peacemaker when a difference of opinion occurred.  As a graphic designer, she was a natural artist and like to paint and sketch.  Theresa had a natural green thumb, able to grow anything and also enjoyed cross stitching, romance novels and working jigsaw puzzles.
She is survived by her mother Dolores of Oldenburg; sister Roberta Weisenbach of Morris; brothers Edward of Green Castle, Indiana, Mike of El Cajon, California; niece Angela Weisenbach and nephews Christopher Weisenbach, Robert Scheele and Jonathon Scheele.  She is preceded in death by her father and sister Patricia Scheele.
Visitation is Saturday, September 14th, from 9 – 11 a.m. at the Weigel Funeral Home.  Funeral services follow at 11:30 a.m. at Holy Family Church with Rev. Carl Langenderfer O.F.M. officiating and burial in the church cemetery.  The family requests memorials to Margaret Mary Health Hospice Foundation or the Holy Family Capital Improvement Fund.