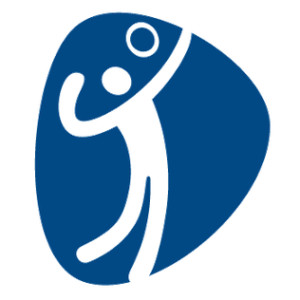 The Varsity Lady Cats fell to Hagertown in 3 sets. 25-17, 25-15, 25-7
Kelaey Vail had 1 ace serve and 2 digs. Rachel Bischoff lead the team with 3 kills, 1 block and 1 dig. Charlotte Barrett, Rae Ertel and Anna Sacksteder each had 1 kill. Makyah Richardson had 2 blocks, 1 dig and 1 assist. Audrey Reister had 2 assists. Kelly Layton had 1 assist. Jalynn Rogers had 3 digs.
'We are still trying to find our momentum. The girls played well the first 2 sets and by the 3rd one, I'm not sure what actually happened. We are a talented team and we just need to get in sync and get rowdy. We ate playing are very somber pace. Volleyball needs enthusiasm and excitement along with talent. We will get there, just need to light the fire.' Wildcats Coach Jill Mergenthal.
We are on the road to EIAC Connersville Sat. Aug.24th. JV start time is 11am. Come out and cheer on your Lady Cats. WE ARE FC!!!
Our junior varsity fell short to Hagerstown losing in two sets. 25-12, 25-13
The girls put up a great fight playing hard until the end. Alex Gillman and Josie Rolfes played strong defense at the net with blocks and touches. We had good passes and serving all around as well.
I have high hopes as our team travels to EIAC opponent Connersville this Saturday. Go Cats!
Courtesy of Wildcats Coach Logan Allen.