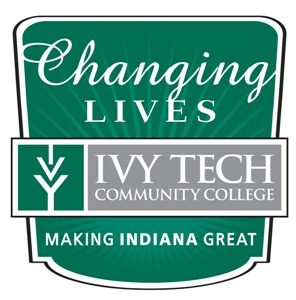 Batesville, IN—Lawrenceburg and Batesville Ivy Tech Community College and Community Mental Health Center recently rolled out their new collaborative program which provides free counseling services to current Ivy Tech Lawrenceburg and Batesville students.
The program, called My Well Being, provides students with four free counseling sessions at Community Mental Health Center.
"We understand that mental health is a very important aspect to a student's success," said Shakira Grubbs, vice-chancellor of enrollment services and student success at Ivy Tech Lawrenceburg and Batesville.
Ivy Tech not only cares about their students' academic success, but also their mental health and overall well-being, Grubbs said. By providing these services, Ivy Tech may be able to assist their students by balancing their workload, family, and social life and schoolwork.
Executive Director of Community Mental Health Center, Tom Talbot, said students in their early 20s are more prone to face mental illness or simply struggle with daily issues because they are facing many new issues and they may not have the necessary coping skills. "I think that the My Well Being program can be a good resource to assist students in dealing with the everyday challenges of life and to enhance their overall well-being," Talbot said.
Grubbs said Ivy Tech chose to partner with Community Mental Health Center because of their multiple locations in Dearborn, Ohio, Ripley, and Franklin County, and their connection to the community. "The beautiful thing about this partnership is the accessibility for students," Grubbs said. "We are thrilled to partner with this very important community member."
Ivy Tech's Lawrenceburg and Batesville locations will also have mental health awareness days, where a representative from Community Mental Health Center will set up a table to answer questions, hand out fliers and provide students with information on counseling services.
The Awareness Days, in combination with the free counseling services, will help to facilitate conversations on mental health issues, said Talbot.
"It's reducing stigma, bringing issues into the light and helping people address them," Talbot said.
For additional information on the My Well Being program, contact Shakira Grubbs at sgrubbs5@ivytech.edu.