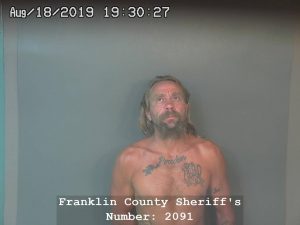 Brookville, IN—In the evening hours of August 18th, 2019, officers with the Brookville Police Department responded to 8th Street to investigate an ongoing domestic situation.
Through the investigation and witness statements, officers determined Charles Nichols threw a knife towards an individual in the residence several times. Nichols was immediately taken into custody and lodged at the Franklin County Security Center in lieu of bond.
Nichols is charged with Criminal Recklessness.