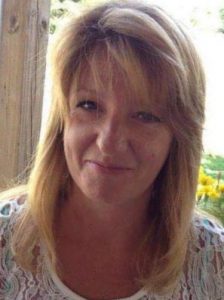 Pamela J. "Pam" King, age 54 of Lawrenceburg, Indiana passed away Monday, August 12, 2019 in Lawrenceburg, Indiana. Born July 19, 1965 in Cincinnati, Ohio the daughter of Robert and Blanch (Hogg) McClure.
Pam graduated from Northwest High School in Cincinnati, Ohio in 1983, worked for Envoy Airlines for over 25 years. Married Mike King January 1, 2001 in Cincinnati, Ohio.
Pam is survived by her mother Blanche McClure, husband Mike King, daughters Mikayla King, Emily King, Courtnie (Derrick) Velte and Heather King. Grandma of Avah, Skye and Lily. Sister of Robert McClure. Also survived by her nephew Aaron McClure.
Pam is preceded in death by her father Robert McClure.
Service will be private at convenience of the family.