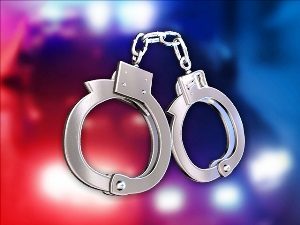 Greensburg, IN—Last week, Greensburg Police Officers were dispatched to the area of Village Green Street in reference to a male that had just run into a residence and advised the female occupant that someone was chasing him. The male then exited the house and ran through several yards.
As an officer was responding to the area he observed two vehicle's slowing and eventually coming to a stop. The officer then observed a male running through yards and then onto US HWY 421 South. Police then observed the male jump off the bridge located on 421 S and land into the water.
Officers arrived in the area to begin searching for the male. It was learned that the male was yelling to individuals that someone was trying to kill him and that this male was the same individual that had entered the residence near Village Green St.
Officers located the male who was identified as Shannon C. Howard, 42, of Greensburg. Howard then began to actively resist officers. He was taken into custody and transported to the Decatur County Memorial Hospital due to his behavior.
Once in the Emergency Room, Howard began to resist officers and screaming for someone to call 911, because someone was trying to kill him. The officers then assisted him to the ground to gain control of him. Once on the ground Mr. Howard began kicked the glass doors at the hospital.
Once Howard was cleared by medical staff, he was transported to the Decatur County Jail where he was charged with allegations of Resisting Law Enforcement Causing Injury, Residential Entry
Battery, Criminal Mischief, Criminal Trespass, Disorderly Conduct, and Public Intoxication.