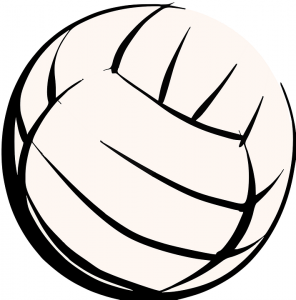 The St. Louis Cardinals 8th Grade Volleyball team started their season off with becoming the champions of the 2019 Oldenburg Academy Jr. High Volleyball Classic on Saturday. The Cardinals played 2 strong matches to before being named the champions.
The first match was against the St. Mary's Knights. The Lady Cardinals took the first part of the match to get their nerves into check before pushing past the Knights. 25-23 & 23-18 The Cardinals were strong on the back line with their serves. The leaders of the scoreboard was Ella Moster with 8 points followed by Iza Wonnell 6 points, Kate Weber 5 points, Ave Owens 4 points, Lilly Schebler and Catherine Streator both served up 2 points each and Claire Saner had 1 point. The offense was led by Streator and Weber with 2 kills and Wonnell with 1 kill. Streator has the only block of the match.
The Cardinals defeated the South Dearborn Knights in the champion match. 25-18 & 25-24 The Lady Cardinals moved well on the court to push past the Knights. Ingrid Tuveson and Maggie Beiser led the defense with control passes to the setters, Wonnell & Weber so the offense could be strong. The lead scorers were Schebler with 9 points and Wonnell with 7 points followed by Weber 4 points, Streator 3 points and Moster and Saner with 2 points each.
Courtesy of Cardinals Coach Jennifer Meer.