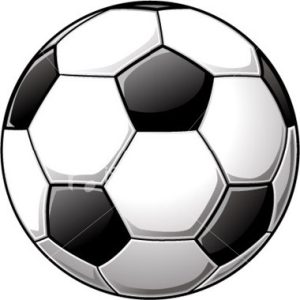 The Batesville Girls JV Soccer team kicked off their season Saturday against the Seymour Owls. The ladies fought hard in the first half and only allowed the Owls to score one goal. Leading into halftime, the Bulldogs were trailing Seymour 1-0. In the second half, the Bulldogs  unfortunately fouled within their goal box and the Owls were awarded a penalty kick, which resulted in widening the score difference to 2-0. When the final buzzer sounded the Bulldogs lost 3-0. Hailey Lipps led the Bulldog's defense in plays stopped and also contributed to many offensive attacks as well. Laney Flynn tracked the ball up top time and time again, pressuring the Owls into mistakes, but the Bulldogs remained scoreless. The JV team's next game is August 29th against the Greensburg Pirates.  Courtesy of Bulldogs Coach Griggs.
The Batesville Lady Bulldogs started off their 2019 season on Saturday morning as they traveled to Seymour to face the Lady Owls. The Lady Bulldogs were back on their heels for the first 10 minutes as the Lady Owls were able to earn 3 corners and put pressure on the Batesville defense. The Lady Bulldogs were up to the challenge and had some opportunities on the offensive end but could not come up with a goal. Midway through the first half, the Lady Bulldog defense turned the ball over in their own territory and Bailey Lykins capitalized on the mistake as she rifled a shot in the upper 90 and past Olive Cerniglia's outstretched arms.
In the second half, it was a back and forth game as both teams both were able to mount several attacks but both defenses held strong. Each team recorded 5 shots in the half but the score remained 1-0 in favor of the Lady Owls. With 4:02 left in the game, the teams exited the field because of lightning and storms in the area. After an hour weather delay, the teams got back on the field to finish the game. Batesville was not able to produce any real scoring threat and the game ended 1-0. "Playing a quality team in game 1 was new for us this year and I think it showed in our performance today. We had some quality chances that we just couldn't put away. We will bounce back and begin to finish those chances with a little more game experience. " Coach Laker commented on the game.
Batesville is now 0-1 on the season and will return to the pitch on Tuesday night as they travel to Union County.