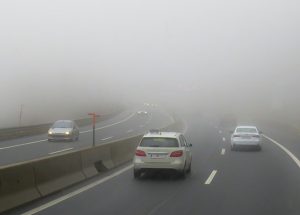 Southeastern Indiana—Be aware of patchy dense fog possible through mid-morning.
Areas of fog have developed over the region and will continue through sunrise. Locally dense fog will be possible, which may reduce visibilities to a quarter-mile or less at times. Fog is
expected to lift between 8 AM EDT and 10 AM EDT.
If you are planning to travel this morning, be prepared to allow extra time to reach your destination. Use low beam headlights and allow more distance between you and the vehicle in front of you.