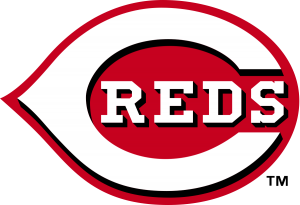 Major League Baseball announced the 2020 regular season schedule for all 30 teams. The Reds will celebrate Opening Day on Thursday, March 26 with a matchup against the division-rival St. Louis Cardinals.
Among the other highlights of the 2020 home slate are weekend series against the Philadelphia Phillies (April 9-12), the Chicago Cubs (June 4-7) and the Cardinals again at the end of the season (September 17-20). The annual Ohio Cup Series between the Reds and Cleveland Indians will be renewed May 19 and 20 in Cleveland, before wrapping up July 7 and 8 in Cincinnati.
Additional Interleague matchups at Great American Ball Park will feature the Tampa Bay Rays (July 31-August 2), the Baltimore Orioles (August 31-September 2) and a visit by the Boston Red Sox (September 15-16). The Reds will also go on the road to face the Toronto Blue Jays (March 30-April 1), the New York Yankees (April 17-19) and a trip to Fenway to face the Red Sox (August 18-19).
WRBI is proud to be your station for The Cincinnati Reds.