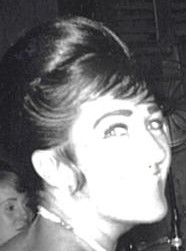 Manola W. Guard, 92, of Cincinnati, Ohio passed away Wednesday, August 14, 2019 at Hillebrand Nursing Home in Cincinnati.  Manola was born Tuesday, September 21, 1926 in Pineville, Kentucky, the daughter of Tony and Marge (Armstrong) Woolum.  She was the former owner of Mutt's Café in Cincinnati, Ohio.  She lived and loved to shop for clothes and jewelry.
Manola is survived by son Jimmy (Faye) Raines of Dillsboro; daughter Veda Woolum; brother Jessie Woolum; grandchild Holly Raines and 3 great grandchildren.  She was preceded in death by her parents, husband, brothers Clayton and Harold Woolum; 1 niece and 1 nephew.
Cremation was chosen and there are no services planned at this time.  Filter-DeVries-Moore Funeral Home entrusted with arrangements, Box 146, Dillsboro, IN 47018, (812)432-5480.  You may go to filterdevriesmoore.com to leave an online condolence message for the family.