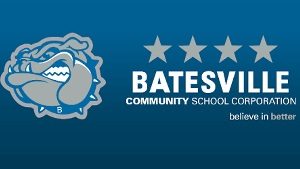 Batesville, IN— The Batesville Community School Corporation (BCSC) is pleased to announce that it has been named one of the best school districts in the state of Indiana by Niche.com, an online company that provides in-depth profiles and rankings on recommended communities, schools, and places to work.
In the recently released Niche.com "2020 Best School Districts in Indiana" list, BCSC ranked #14 out of the nearly 300 Indiana school districts evaluated and ranked #6 on the site's list of "Best Teachers in Indiana." When compared to other school districts with fewer than 2500 students, Batesville ranked #2 in the state.
"As a corporation, we strive to provide an education that stands out among others," said Paul Ketcham, BCSC superintendent. "Receiving recognition like this from Niche.com is a testament to the commitment of our BCSC staff, students, and families, who consistently work together to make our school corporation special."
According to Niche.com, the 2020 Best School Districts ranking is based on rigorous analysis of key statistics and millions of reviews from students and parents using data from the U.S. Department of Education. Ranking factors include state test scores, college readiness, graduation rates, SAT/ACT scores, teacher quality, public school district ratings, and more. Batesville improved its ranking from the 2019 Niche.com list when it was ranked #17 in the state.
"Our district motto is 'Together we empower every student to believe in better,'" Ketcham said. "The high district and teacher quality rankings reflect that this motto is being implemented in our schools every day at BCSC.  We are proud to continue to be ranked as one of the top school corporations in the state."