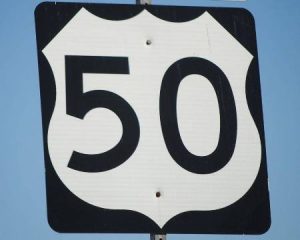 Lawrencebrug,IN— The right lane of eastbound U.S. 50 will close at approximately 9 a.m. at Front Street in Lawrenceburg on Wednesday, August 14, to locate underground utilities and begin repairs for a possible pipe failure under the roadway.
A depression formed at the surface of the road last Friday and was covered temporarily with a steel plate while further investigation and planning could be completed.
Crews will locate utilities, then dig under the roadway to evaluate any damage and begin repairs. It is unknown how long the lane will be closed.
Motorists should use caution in and near the work zone