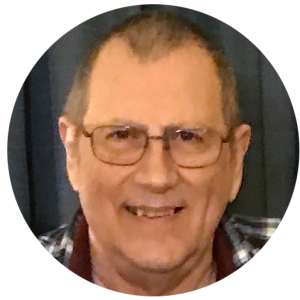 On Monday, August 12, 2019, after a bravely fought battle with cancer, Arthur Michael Salvitti completed his earthly journey and went to be with his Lord. He was fortunate enough to have been surrounded by family at the time of his passing.  Art was born to Arthur and Annette (nee: Clinton) Salvitti on February 17, 1943, in Bronx, New York. Upon graduating from high school, he enlisted in the United States Air Force, serving proudly from 1960 until 1964, achieving the rank of Airman First Class. Taking advantage of the GI Bill, he earned a bachelor's degree in accounting and graduated with honors from The College of Notre Dame in Belmont, California. His career in accounting and consulting took him and his family from coast to coast before finding their home in Batesville, IN in 1995.
Wherever life took him, Art was an active member of the ELCA Lutheran Church, singing in the choir and participating on several church councils. He was a present and engaged father. Whether he was coaching their soccer teams, traveling with and recording stats for basketball, leading their Sunday school classes, or most memorably, serving as Scout Master, Art was involved in many of his children's activities and interests. He enjoyed sailing, boating, camping and enthusiastically spending time with his family. In recent years, he found peace and pleasure while nurturing his green thumb, researching his family ancestry, and adventuring with his wife, Karen (nee: Rayve) of 46 years in their RV.
Arthur was preceded in death by his parents and his brother Phillip. He is survived by his devoted wife, of Batesville, IN; daughter Kristina Salvitti of California; son Michael (Jessa) Salvitti of Washington, DC; daughter Sabrina (David) Haughn of Indianapolis, IN; son Tim (Shantelle) Salvitti of Cary, NC; daughter Jenni (Branden) Leslie of Burlington, NC; sister Terri Lerose of Wilmington, NC; brother Steve (Jane) Salvitti of Kernersville, NC; brother Peter (Deeann) Salvitti of Washington Court House, OH; brother John (Pam) Salvitti of Greensboro, NC; fourteen grandchildren, four great-grandchildren, and multiple nieces and nephews.
Art was a moral man with a strong faith in the Lord. He was the kind of man who when adversity struck, never gave up. He was selfless and family-focused and leaves behind a legacy of loyalty and unconditional love.
To honor Art in the fight against cancer, donations may be made to the IU Simon Cancer Center for Dr. Roberto Pili's kidney cancer research. Please make memorial gifts payable to IU Foundation/Genitourinary Cancer Research and Education Fund. Please indicate "In Memory of Art Salvitti" on your gift. Mail to: IU Simon Cancer Center, PO Box 7072, Indianapolis, IN 46207
Online condolences www.meyersfuneralhomes.com.