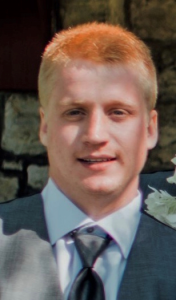 Jesse P. Elsner, 25 of Greensburg passed away on Friday, August 9, 2019. Jesse was born in Batesville on December 7, 1993, the son of John and Vonda (Mozingo) Elsner. He was a 2012 graduate of North Decatur High School. He continued his education at Purdue University where he obtained a Bachelor's Degree to become a commercial pilot and CFI. After graduation he was a flight instructor at Purdue for one semester until he began working at Plane Sense, flying private jets for wealthy club members up and down the East Coast. Unfortunately, six weeks after taking his job, Jesse developed a very painful and incurable disease called Neuromyelitis Optica where he lost feeling in his legs and eventually his entire body, forcing him to give up his dream of flying.
Jesse was a member of the St. Mary's Catholic Church and loved his family, especially his nieces and grandparents.
Survivors include his parents – John and Vonda, his sister – Danielle (Jason) Bell of Marietta, GA, his three nieces – Diana, Avery and Aliya Bell, and several aunts and uncles. He was preceded in death by his grandparents – Paul and Betty Elsner and Bud and Shirley Mozingo.
A Rosary Service will be prayed at 3pm on Wednesday, August 14, 2019 with visitation following from 4PM – 8PM at the Gilliland-Howe Funeral Home. A Funeral Mass will begin on Thursday at 10AM at St. Mary's Catholic Church with Fr. John Meyer officiating. Burial will follow at St. Mary's Catholic Cemetery. Memorial contributions may be made to the Guthy-Jackson Charitable Foundation, which funds research for NMO. Online condolences may be made to the family at www.gilliland-howe.com.