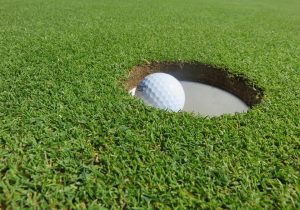 The Batesville Lady Bulldogs beat the Columbus East Lady Olympians by a score of 207 to 209 at The Otters Creek Golf Course.
Emma Weiler was meet medalist with a 39. Sarah Ronnebaum 50 Tori Harpring 56 Madelyn Pohlman 62. Chloe Murphy 63.
Courtesy of Bulldogs Coach Tom Meyer.
The Lady Cats lost a tough one tonight on the road at Richmond. Despite posting a good score of 176 they still lost to the Red Devils by 8 shots. Junior, Gracie Graf, was low for the team with a score of 39 and Senior, Taylor McCreary, posted a personal best score of 44.
Lady Wildcats Scores. Maggie Brack – 44, Gracie Graf – 39, Camryn Brewer – 51, Taylor McCreary – 44 (personal best). Ashlan Hill – 52, Kelsey Brackney – 63.
Courtesy of Wildcats Coach Marisa Mears.