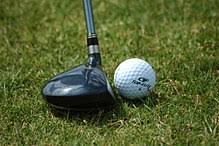 The Batesville Lady Bulldogs finished 7th in the Greensburg Invitational on Saturday.
Greenfield Central won with a 360. Franklin County 364 Columbus East 378 Hagerstown 398 Indian Creek 398. Greensburg 401. Batesville 404. Triton Central 408. Shelbyville 429. Mooresville 432. Jennings County 440. North Decatur 444. Franklin Central 448. Hagerstown "B"462. Rushville and Oldenburg INC.
Batesville's Emma Weiler shot career best and finished second with a score of 73. Emma played solid golf all day and had a great score just ran into a girl that had a great day and shot one stroke better.
Courtesy of Bulldogs Coach Tom Meyer.
The Lady Wildcats were in action on Saturday at the Greensburg Invitational. The team posted a score of 364 and took home a 2nd place finish.
The team missed out on a first place trophy by 4 strokes to Greenfield Central. Junior, Gracie Graf, was low for the team with a score of 88 and Senior, Ashlan Hill, posted a personal best score of 95.
"Despite some of our players struggling most of the day everyone one was able to post a respectable score. I honestly thought we posted a low enough team score to bring home a win. That's the way golf goes sometimes. We will keep working to improve our short games and hopefully get in a position to win another invite. I'm very happy with the way the team is performing this early in the season." Wildcats Coach Marisa Mears.
Lady Wildcat Scores. Maggie Brack – 89, Gracie Graf – 88, Camryn Brewer – 92, Taylor McCreary – 101, Ashlan Hill – 95 (PR).