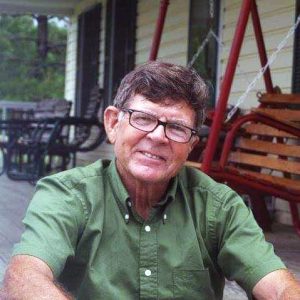 Mr. Thomas Leland "Tom" Chambers, age 79, of Vevay, Indiana, entered this life on March 2, 1940, in Loogootee, Indiana. He was the loving son of the late, John M. and Edna Flo (Mattingly) Chambers. He was raised in Alfordsville, Indiana where he was a 1957 graduate of Alfordsville High School. Tom was inducted into the United State Marine Corps on January 14, 1958, in Jacksonville, Florida, where he trained as a radio relay technician. He was honorably discharged with the rank of Private First Class on January 13, 1964, in Cherry Point, North Carolina. Tom was united in marriage on July 24, 1961, in Greenville, North Carolina, to Donna Rae Bell. Tom and Donna shared 58 loving years of marriage together until his death. At age 14, Tom worked full-time at a gas station in Alfordsville, Indiana and he didn't stop working until he retired at age 59. He spent his career in instrument maintenance, including 13 years at General Electric in Cincinnati, Ohio. He was later employed for Dow Corning in Carrollton, Kentucky, retiring in 1999, after 25 years of service. Tom was a member of the Switzerland Masonic Lodge #122 F&AM and attended Long Run Baptist Church. Tom and Donna resided in Michigan, Ohio, and Kentucky before moving to the Vevay community in 1979. Tom enjoyed boating, reading, fishing, tinkering in his barns, and taking care of his home and his family. Tom will be deeply missed by his loving family and friends. Tom passed away at 11:35 a.m., Thursday, August 1, 2019, at his residence.
Tom will be remembered by his wife, Donna Rae (Bell) Chambers of Vevay, IN; his son, John Chambers and his wife, Rosie of Franklin, IN; his daughters, Diana Johnson of Vevay, IN and Valerie Smith and her husband, Kevin of Vevay, IN; his grandchildren, Christina Koepf and her husband, Jason of Deford, MI, Leslie Johnson of Greenwood, IN, Nila Johnson of Columbus, IN, Sam Smith and his friend, Alexis Snider of North Vernon, IN, Ben Smith of Vevay, IN, Thomas Robert Chambers and his wife, Jackie of Oregon, WI, Steven Joseph Chambers and his wife, Ashley of Granger, IN and Matthew John Chambers of Greenwood, IN; his great-grandchildren, Gerald, Austin, Ella Koepf and Pierson Chambers; his brother, Daniel Chambers and his wife, Carol of Mitchell, IN and his nieces and nephews.
He was preceded in death by his parents, John M. Chambers, died June 19, 1985 and Edna Flo (Mattingly) Chambers, died May 28, 2005; his infant daughter, Donna Sue Chambers, died in 1964; his son-in-law, Dale Wayne Johnson, died April 11, 2012 and his brother, John Dale Chambers, died in 2005.
Funeral services will be conducted Monday, August 5, 2019, at 11:00 a.m., by Rev. Tom Rogers at the Haskell & Morrison Funeral Home, 208 Ferry Street, Vevay, Indiana 47043.
Interment will follow in the Vevay Cemetery, Vevay, Indiana.
Friends may call 5:00 p.m. – 7:00 p.m., Sunday, August 4, 2019, at the Haskell & Morrison Funeral Home, 208 Ferry Street, Vevay, Indiana 47043.
Memorial contributions may be made to Moorefield Volunteer Fire Department or Long Run Baptist Church. Cards are available at the funeral home or online at www.haskellandmorrison.com