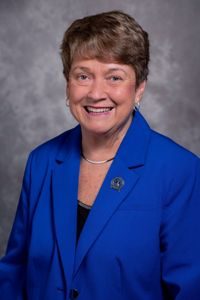 Osgood, IN—State Sen. Jean Leising (R-Oldenburg) will be available to discuss Indiana's new laws and other topics Monday, July 22, at the Ripley County Fair.
Leising will be available from 7 to 9 p.m. to meet and talk with community residents.
"In the coming weeks, interim study committees will convene to discuss key legislative topics that are impacting the state of Indiana," Leising said. "I encourage attendees to meet with me to learn more about the work that was accomplished during the 2019 legislative session and to talk to me about issues that I can be working on ahead of the 2020 legislative session."
The 2019 Ripley County Fair will be held at the county fairgrounds located at 525 W. Beech St. in Osgood, from Sunday, July 21, through Saturday, July 27.