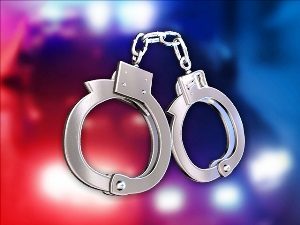 Columbus, IN—Columbus Police officers tracked down and arrested a burglary suspect after he reportedly dropped his wallet at the scene of the break-in.
Tuesday morning, officers responded to a residence on Pearl Street in regards to the burglary that had already occurred. The homeowner advised that his detached garage was broken into overnight and approximately $4000 worth of tools and other items were stolen. The homeowner also advised that he located a wallet that belonged to Chaz G. Berger, 24, of Columbus, near where the suspect broke into the garage.
Later in the day, CPD officers located Berger passed out inside a truck in the parking lot at Cambridge Square Apartments. The officers observed stolen tools inside the truck that were allegedly taken in the garage burglary and recovered additional stolen items inside a nearby apartment. Berger was placed under arrest and transported to the Bartholomew County Jail on a charge of Burglary.
Officers and investigators are working to determine if the additional recovered stolen items were taken in recent garage burglaries reported to CPD.