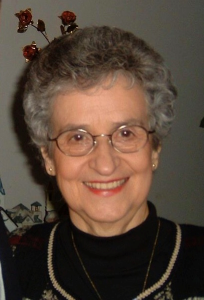 Elizabeth Maxine Donley, 86 of Greensburg, passed away on Tuesday, July 16, 2019 at the Our Hospice Inpatient Facility in Columbus. Elizabeth was born on October 26, 1932 in Fleming County, Kentucky, the daughter of Claude and Ethel (Gulley) Hester. She was a 1950 Graduate of Fleming County High School. She married Clarence Donley Sr. on July 23, 1993 in Ft. Wayne and he preceded her in death.
Elizabeth worked from 1976-1994 for the City of Greensburg in the Water Office. She was a member of the Greensburg Christian Church.
Survivors include her son – Dwight (Luann) Prater of Mocksville, NC; her daughter Connie (David) Weber of Greensburg; one brother Eugene (Frances) Hester; four grandchildren – Kim (Paul) Eckstein, Christie (Jeff) Trowbridge, Dana (Nate) Boyd and Darren Weber; three step grandchildren – Jennifer (Paul) Donaldson, AJ (Emily) Brock and Tiffany (Tyler) Williams; five great grandchildren – Aaron and Sarah Eckstein, Elijah and Maddie Trowbridge and Grace Boyd; and five step great grandchildren – David, Matthew, Rachel and Stephen Donaldson and Sydney and Lucas Williams. She was preceded in death by her parents, husband, and two brothers Kenneth and Lowell Hester.
Visitation will be held on Friday, July 19, 2019 from 11AM until the start of the funeral service at 1PM at Gilliland-Howe Funeral Home with Rev. Jerran Jackson officiating. Burial will follow at South Park Cemetery. Memorial contributions may be made to Our Hospice of South Central Indiana or Alzheimer's Association. Online condolences may be made to the family at www.gilliland-howe.com.