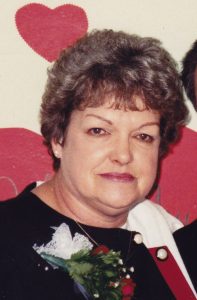 Shirley A. Hamer, 83 of Milroy, passed away on Thursday, July 11, 2019 at the Decatur County Hospital. Shirley was born on January 11, 1936 in Greensburg, the daughter of Amos and Mary (Collins) Downey. She married Howard Melvin Hamer on January 13, 1952 at the Union Baptist Church in Decatur County.
She is survived by her husband of 67 years, Melvin; her four sons – Randy (Sally) Hamer, Ronnie (Mary) Hamer, Brian (Tracy) Hamer and Bruce Hamer all of Greensburg; one brother Paul Downey; 13 grandchildren and 30 great grandchildren. She was preceded in death by her parents, her step father John Hamer, her sisters Wanda Lou Downey and Glenda Hart; one brother Jerry Downey; daughter-in-law Sandra (Beamer) Hamer and brother-in-law Barry Hart.
Shirley worked at BCA and Delta Faucet for many years. She was a member of the Union Baptist Church and loved her family with all of her heart.
Visitation for family and friends will be held on Monday, July 15, 2019 from 10AM until the start of the funeral service at 12PM at the Gilliland-Howe Funeral Home with Rev. Rob Barlow officiating. Burial will follow at the Union Baptist Cemetery. Memorial contributions may be made to Anderson Township Volunteer Fire Department in Milroy. Online condolences may be made to the family at www.gilliland-howe.com.