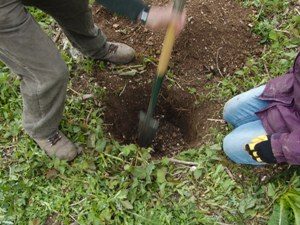 Batesville, IN—Did you know, that as an Indiana resident, you are required by law to contact Indiana 811 before you dig?
To prevent digging accidents that damage vital underground utility lines, the Indiana General Assembly created the "Call Before You Dig" law in 2009, though many residents are not using this free and legally required service according to Senator Jean Leising.
The "Call Before You Dig" law requires anyone that digs to contact Indiana 811 at least two full business days ahead of starting a project such as planting a tree or installing a mailbox.
Once 811 has been contacted, utility crews assigned to visit the property will mark the locations of underground utility lines free of charge. Allowing utility crews to mark line locations will keep those who are digging safe from accidentally hitting and damaging utility infrastructure.