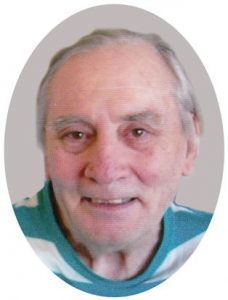 Philip E. Hannebaum, age 67 of Batesville, died Tuesday, July 9, 2019 at Our Hospice of South Central Indiana in Columbus.  Born August 9, 1951 in Batesville, he is the son of Dorothy (Nee: Zimmerman) and Virgil Hannebaum.  He worked 45 years at Batesville Casket Company in the plating department and served in the National Guard.
He is survived by his sister Martha Rose of Bowling Green, Kentucky; brothers Charlie Hannebaum of Batesville, Tim Hannebaum of Metamora; daughter Shelia as well as nieces and nephews.  In addition to his parents, he is also preceded in death by his sister Rita Hannebaum.
Visitation will be Saturday, July 13th, from 9 – 10:30 a.m. at the Weigel Funeral Home.  A graveside service follows at 10:45 a.m. at Peppertown Cemetery.  Military graveside rites will be conducted by the Ripley County V.F.W. Post #3183 and the Prell-Bland American Legion Post #271.  Memorials may be made to Our Hospice of South Central Indiana.