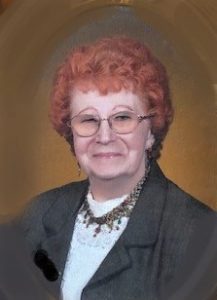 Anna Lou Bowers, 87, of Lexington, Tennessee, formerly of Milan, Indiana, passed away Saturday June 22, 2019 in Lexington, Tennessee.
She was born April 4, 1932 in Decatur County, IN, daughter of the late Martin Kessler and Alma (Walton) Kessler.
Anna was an owner/operator for Annabelle's Treasures Flower Shop. She drove a school bus for Milan schools for 12 years and had a newspaper route for the Enquirer for several years. Anna rehabbed and sold several houses and refinished furniture. She loved to hike and travel.
Anna is survived by her children, John E. Bowers of Boise, Idaho, Pamela Cook of Lexington, TN, Patricia Milburn of Lexington, TN. and step daughter, Carol Ann Morton of Brookville, IN; sisters, Ella Ruth Tunny of Napoleon, IN, Linda Jo Kessler of Westport, IN; 8 grandchildren, 19 great grandchildren and 2 great, great grandchildren.
She was preceded in death by parents; husband, Charles M. Bowers, step-son, Andrew Bowers, grandaughter, Michelle Skinner.
Friends will be received Saturday, July 20, 2019, 12:00 pm – 2:00 pm at the Hope Baptist Church, 15593 US 50, Dillsboro, Indiana.
Services will be held at the church at 2:00 pm with Pastor Tom Holt officiating.
Interment will follow in the Forest Hill Cemetery, Moores Hill, Indiana.
Contributions may be made to the Hope Baptist Church. If unable to attend services, please call the funeral home office at (812) 926-1450 and we will notify the family of your donation with a card.
Visit: www.rullmans.com