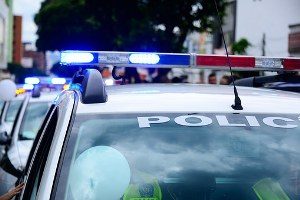 Columbus, IN—Officers from the Columbus Police Department recovered another stolen vehicle after the car was stopped for a minor violation on Thursday night.
Around 10 pm, an officer stopped the driver of a Pontiac G6 after seeing the vehicle swerving in the roadway. The officer spoke to the occupants of the vehicle and determined a short time later that the car was improperly registered. After checking the vehicle's identification number, the officer determined that the Pontiac was reported stolen in Jackson County in 2017.
CPD officers arrested the driver of the vehicle who was identified as Kyra S. Anderson, 28, of Columbus. Anderson was transported to the Bartholomew County Jail where she was remanded on a preliminary charge of Auto Theft/Receiving Stolen Property.