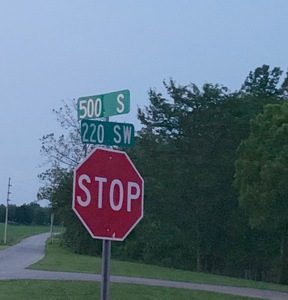 Letts, IN—The Letts Community Volunteer Fire Department responded with the Decatur County Sheriff's Office Monday to a welfare check in the area of County Road 500 S and County Road 220 SW.
Decatur County Communications received a report that an observer has seen a male, Thomas Buck, 66 of Greensburg,  mowing in the area. When the witness returned, around 20 minutes later, he found the mower turned on its side in Sand Creek and Buck was nowhere to be found.
Upon arrival, another bystander was in the water feeling for the operator. Firefighters along with a Deputy from the Decatur County Sheriff's Department entered the chest-deep water and discovered that Buck was pinned under the mower. The firefighters and deputy rolled the mower off Buck and placed him in a basket that was pulled, with a winch, out of the waterway. Buck was assessed by a paramedic and it was determined he was deceased.
The accident is still under investigation and an autopsy is scheduled to be performed later today.
This story will be updated as information becomes available.