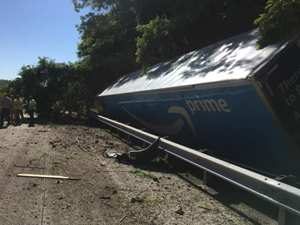 Versailles, IN—It's a hectic day on area interstates. Indiana State Police are Investigating a two-vehicle crash at the 143-mile marker on eastbound I-74. The Decatur County Sheriff's Department is investigating what police are calling a serious personal injury crash at the 138-mile marker, also on eastbound I-74.
First Sgt Matt Burkhardt from the Versailles Post of the Indiana State Police says the interstate will be closed for some time and surface streets including State Road 46 and feeders will experience higher than normal traffic.
Burkhardt also says I-65 northbound is completely shut down between Columbus and Seymour due to three crash investigations.