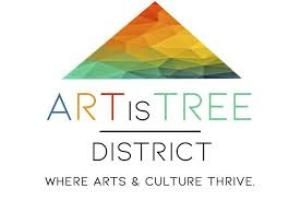 Greensburg, IN—A mural dedication was held in Greensburg Tuesday.  This mural is one of several current and pending pieces in the newly designated ARTisTREE District.  The district extends from Rebekah Park to the Tree County Players building on Main Street.
Community input asked for an increase in public art in Decatur County.  The production of the mural was painted by several Greensburg High School Students, under the direction of art teacher Dustin Smith, over the last few months.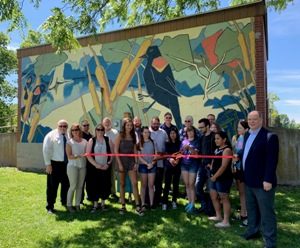 This mural is painted on the last standing building from the former Odd Fellows Home at Rebekah Park located off North Central Avenue.  Another piece of art is the wooden carving of Barkley at the Bark Park and a call for artists was issued on June 1 for the newly installed benches on the square.