Batesville, IN—Batesville City Council approved $3,000 in Belterra money to Main Street Batesville for a one-of-a-kind guitar bench to be placed in the art space at the Village Green. This is the first of future proposed art expressions by the organization.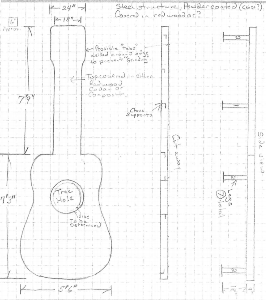 The piece is designed by local artist, Chaz Kaiser. Kaiser is a highly regarded artist that has taught metal sculpture and stained glass art at BMS and BHS since 1994. This unique bench will allow citizens to relax while taking in the planned mural designed by Batesville High School teachers and students.
Brian Haakinson stated, "We have chosen to do this project in phases as to be thoughtful and intentional about the space."
Funding was started by a $5,000 grant from OCRA that was used for the mural. The timeline for completion of phases 1 and 2 of this project is October 7, which correlates with Downtown Development Week from OCRA.