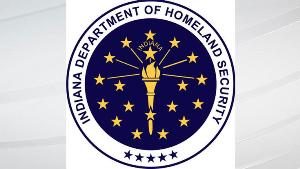 Indianapolis, In. — Memorial Day evening between 8:13 and 8:23 p.m. tornados raked central Indiana. Officials say there are multiple reports of property damage and at least one injury, widespread power outages, flooding and multiple road closures have been reported in Grant, Madison and Miami Counties.
Some residents could remain without electricity for up to three days.
Due to damage from the storm that hit the town of Pendleton, all traffic into Pendleton has been suspended until crews can clear debris from streets and power can be restored. At I-69 exit 219, eastbound State Road 38 is closed until further notice. On the east side of Pendleton, US 36 westbound traffic is open to State Road 67, which also remains open. However, motorists are being asked to avoid the Pendleton area.
The Red Cross has set up at Pendleton Heights High School to provide assistance to local residents. There have been no reported fatalities. Media may stage at the Pendleton Heights High School on the east side of town, or the VFW on State Road 38 on the west side of town per Madison County EMA. The Indiana State Police are providing assistance in traffic direction, road closures and security in the town. For further information please contact Madison County EMA.
The tornados continued into Ohio causing major damage in the Dayton area. Officials have summoned Ohio Task Force 1 to assist in storm relief operations.