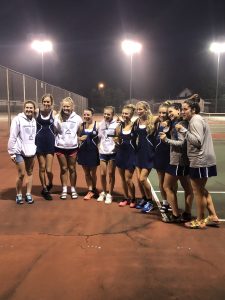 Girls Tennis Regionals At Richmond.
Semi-Finals.
OA  3    Centerville  2
Blue River Valley  3     Franklin County  2
Championship.
OA  4      Blue River Valley  1
Congratulations to The Lady Twisters and Coach Mark Wilder on winning another Regional Crown!
The lady Twisters will be at The Semi-States Saturday at Center Grove versus the host Lady Hornets starting at Noon.
Courtesy of Twisters Coach Mark Wilder!