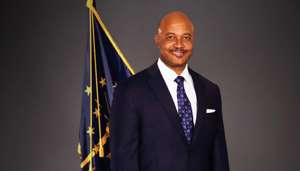 Indianapolis, In. —Attorney General Curtis Hill argued in a brief filed this month that the cities of San Francisco and Oakland should not be able to use the common law of "public nuisance" to force five fossil fuel companies to pay for the harms the cities say the companies created by contributing to global climate change.
"The issues surrounding climate change and its effects — and the proper balance of regulatory and commercial activity — present political questions that cannot be resolved by judicial decree," Attorney General Hill said. "Indeed, were the court to intervene here it would trample Congress's carefully calibrated process of cooperative federalism, in which states work in tandem with the EPA to administer the federal Clean Air Act."
Leading an 18-state coalition, Indiana filed its amicus brief on May 17. In the brief, Attorney General Hill urged the Ninth Circuit of the U.S. Court of Appeals to dismiss the lawsuit filed by the State of California on behalf of the two cities against the five named companies.
"States have an especially strong interest in this case because the list of potential defendants is limitless," Attorney General Hill said. "As utility owners, power plant operators, and significant users of fossil fuels, states and their political subdivisions themselves may be future defendants in similar actions. Our amicus brief should send a loud message that the rest of the nation will not stand idle while California tries to become its own regulatory empire."