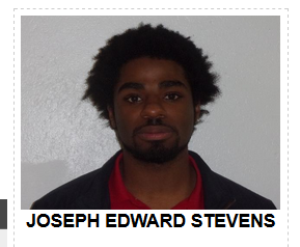 Rushville, In. — Indiana State Police Internet Crimes Against Children (ICAC) Task Force has arrested Joseph E Stevens, 26, of Rushville, following a month-long investigation. The warrant was served at the Rush County Jail where he was incarcerated for unrelated charges.
Stevens, a registered sex offender in the State of Indiana, was the target of the investigation following information received from the National Center for Missing and Exploited Children (NCMEC). The investigation revealed that sometime prior to Steven's incarceration at the Rush County Jail, he began an inappropriate online relationship with a 15 year old female online via social media. Stevens then traveled to Vigo County where he allegedly met with that same juvenile and had sexual contact with her.
Stevens will be charged in Vigo County for sexual misconduct with a minor and child solicitation. Stevens will remain in the Rush County Jail on local charges until he is extradited to Vigo County for the current pending charges relating to the online investigation.